How does a CCJ affect a business credit score?
A fundamental element of any healthy functional business is the ability to generate trust. As well as providing a great product or service this also entails things like having a strong reputation for consistently paying clients and business partners on time for the work they have carried out. 
Want to continuously build up a community of business relationships that are mutually beneficial and ultimately profitable for your company? Ensuring you pay business partners on time is an excellent foundation and starting point to build up confidence. 
If a company falls into owing other companies money, they may have legal action taken against them which can result in a county court judgment (CCJ).  A CCJ being registered will affect a company's credit score.  At Creditserve, we are a go-to provider of UK company credit checks and international credit reports for businesses like yours with over two decades of experience. So, we know the ins and outs of how CCJs work and their impact on business credit scores.
Let's go a bit further into how a CCJ can affect a business's credit score.
What is a County Court Judgment?
Firstly, let's have a quick overview of what exactly a CCJ is and its implications. 
A CCJ is an order from the Court and is proof that a Court has said that money is owed and has not been paid and should be.  Depending on what process has happened before the CCJ the order will state either that the money must be paid in full or may allow for payment by instalments.
Reasons why a CCJ is detrimental to your business credit score
There are various explanations and reasons why a CCJ is bad news for your company credit score. Let's explore a few of them. 
Leads to a negative business credit score
Business credit scores range from 0 to 100, with 0 posing the highest risk and 100 representing the lowest risk.
If a County Court Judgment is registered against your company, it will have a negative impact on your business credit score. But why so? Basically, it's proof of non-payment and no one wants to be on the receiving end of that. Society views non-payment as a negative thing, so CCJs are held on a public register that can be accessed.  CCJs are held on the statutory Register of Judgments, Orders and Fines in England and Wales, which means it can be checked by credit reference agencies to assess just how creditworthy businesses or individuals are.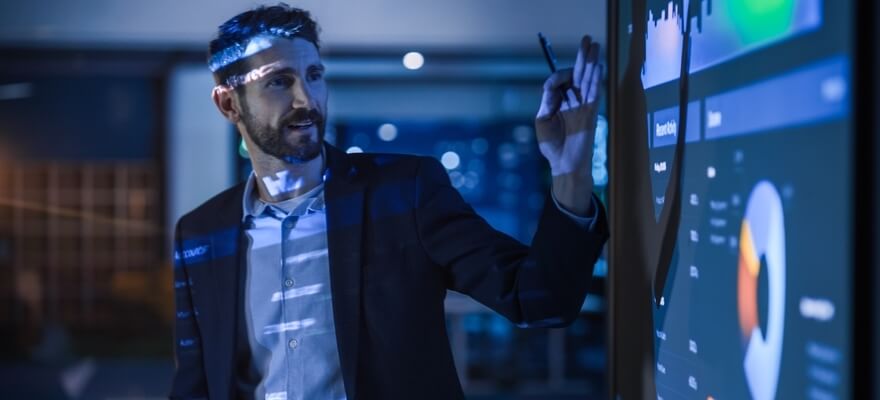 Makes it more difficult for your business to access credit in the future
Many companies looking to grow, such as start ups, need access to finance to encourage stable growth and productivity and to take on more staff. In order to expand and cover everyday expenses, you must be able to get hold of cash when you need it. Therefore, having access to credit can help to pave the way for the future of your business. 
However, if you have a CCJ registered against your company, this will potentially hinder your ability to access credit in the future. So, to have access to credit, you need to avoid company CCJs at all costs. You can do this by always paying off the money that you owe others on time and in full.
Creates a culture of mistrust among others towards your business
As we have already mentioned, a great deal of creating strong healthy business relationships will depend on how much you are trusted as a company. The truth is that having multiple CCJs against you and a low business credit score, as a result, will only put other companies off working with you. 
Reputational damage to your business
In general, having to contend with CCJs and a plummeting business credit score could do reputational damage to your business which is tough to recover from. 
It's better to pay on time to keep your business credit score high and avoid receiving a CCJ. 
You certainly don't want to harm any longstanding business relationships you have in place by poor financial management and subpar credit checks.
Thankfully, Creditserve is the best in the business when it comes to credit checks. 
Are you on the lookout for a company credit check service when working with new businesses? Creditserve is the best in the business when it comes to credit checks, and we are specialist credit reporting and debt recovery experts. Don't hesitate to get in touch by phoning us on 01992 414222 or emailing sales@creditserve.co.uk.