Why are AML checks important?
The National Crime Agency estimates that between £36 billion and £90 billion of money is laundered in the UK each year. When running a business, you want to make sure that you can depend on new customers and suppliers to pay you back promptly. One crucial way to guard against any issues is by vetting new customers with anti-money laundering checks.
Here at Creditserve, we specialise in offering instant anti-money laundering checks and have one of the leading electronic AML verification systems in the UK. Carry on reading to learn more about just why AML checks are so important for your business. 
Why perform AML checks?
Going closely into a business with a new customer without doing your homework and performing Anti-Money Laundering checks could leave you seriously out of pocket. Dishonest company directors and employees involved in money laundering are known to liquidate their company and not pay debtors. Anti-Money Laundering checks will ensure this doesn't affect your business. 
Here we take a closer look at reasons you should perform Anti-Money Laundering checks.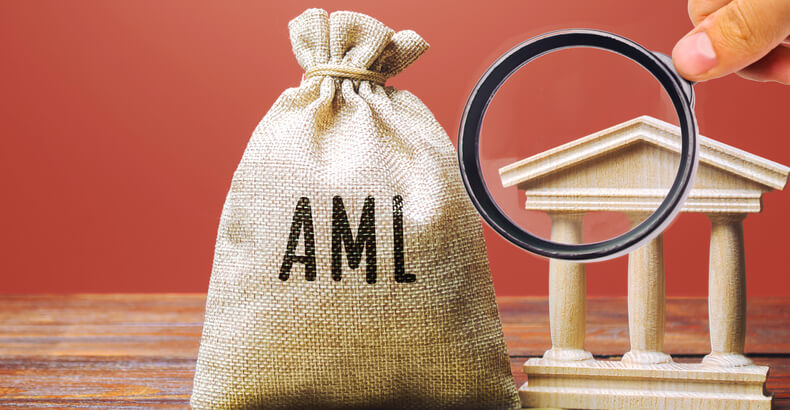 Due diligence
Performing AML checks is an important part of carrying out due diligence before onboarding and entering into business transactions with a new customer. You want to know who you are getting into business with and whether they operate in a financially legitimate manner. 
You don't want to find out later down the line you are tied up with a customer deeply involved in fraud and illegitimate business dealings. Not only could this have serious financial implications for your business, but having this association could cause reputational damage and lead to your customers going elsewhere. 
AML checks should be carried out on top of credit checks as part of due diligence for your new customers. At Creditserve, we also provide instant business credit checks.
To ensure strict compliance with financial regulations
Your business must adhere to UK financial regulations to the letter, and part of this is being mindful of who you go into business with. AML checks will assist you in complying with financial regulations related to money laundering and your cashflow.
To mitigate your business against money laundering related risks 
Risk management is vital to running a financially sound business. Conducting anti-money laundering checks will enhance your risk management and guard against damage to your credit risk score, which could make potential future customers doubtful that you will pay them on time.
To protect your business from financial losses
Companies engaged in money laundering can easily go under, liquidate themselves,  or run away with the money they owe your business at any moment. So, AML checks will help to safeguard your business against financial losses from debtors not paying you. No matter if it is a major customer or not, you want to get into a good practice of conducting AML checks or you could lose a lot of money in no time. 
To identify red flags and suspicious activity early on
Another benefit of AML checks is that they can pick up on red flags and suspicious activity in the earlier stages before transactions take place between your company and a third party. Nipping it in the bud through things like anti-money laundering checks is an essential part of guarding yourself against risks and threats. 
What is the difference between KYC checks and AML checks? 
The purpose of 'Know Your Customer' (KYC) checks is to verify the identity of a customer. Whereas AML checks look to detect illegal activities, such as fraud and financial crime. KYC checks are part of AML checks.
AML checks also screen for 
Sanctions
PEP (Public Exposed Persons) 
Do you run a financial services firm in the UK? If so, you must register with the Financial Conduct Authority. The FCA strongly recommend that all FCA registered business carry out AML checks, so, conducting them may be a necessity for the field you operate in.
Want to prevent your business from entering into a relationship with customers involved in money laundering and the associated risks that come with it? Check out our demo AML checks at Creditserve today. Get in touch by calling us on 01992 414 222 or emailing sales@creditserve.co.uk.